We're thrilled to announce the official launch of English Studio!
Following the success of our popular French and Spanish classes, we're excited to introduce a brand new range of English courses at our school on the East Coast! From Group Conversation classes, to General English and Private Tuition, we've designed the perfect programme for anyone who wants to improve their English language skills, while living in Singapore.
Find Your Course At English Studio!
Whether you are a complete beginner, or have studied English before, we have the ideal course for you!
Why Choose English Studio?
There are lots of reasons why you will love your lessons at English Studio – and here are just a few!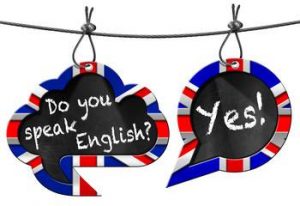 All our courses are taught by fully qualified, native English teachers, so you can be confident you'll receive the very best tuition.
We use a range of fun, interactive teaching methods in all our classes, including role plays, fun group activities and games
We've created specific lesson plans to ensure you progress as quickly as possible and we always keep our group classes small (max. 10 students)
As part of your English Studio experience, you'll have the opportunity to practice real life scenarios by going on field trips with your teacher!
Not Sure Which Course Is Best For You?
Don't worry, we are here to help! Contact us today to take a free level test and to discuss your objectives and goals.
We guarantee you'll love your classes at English Studio and will be speaking "The Queen's English" in no time!